Popup Tents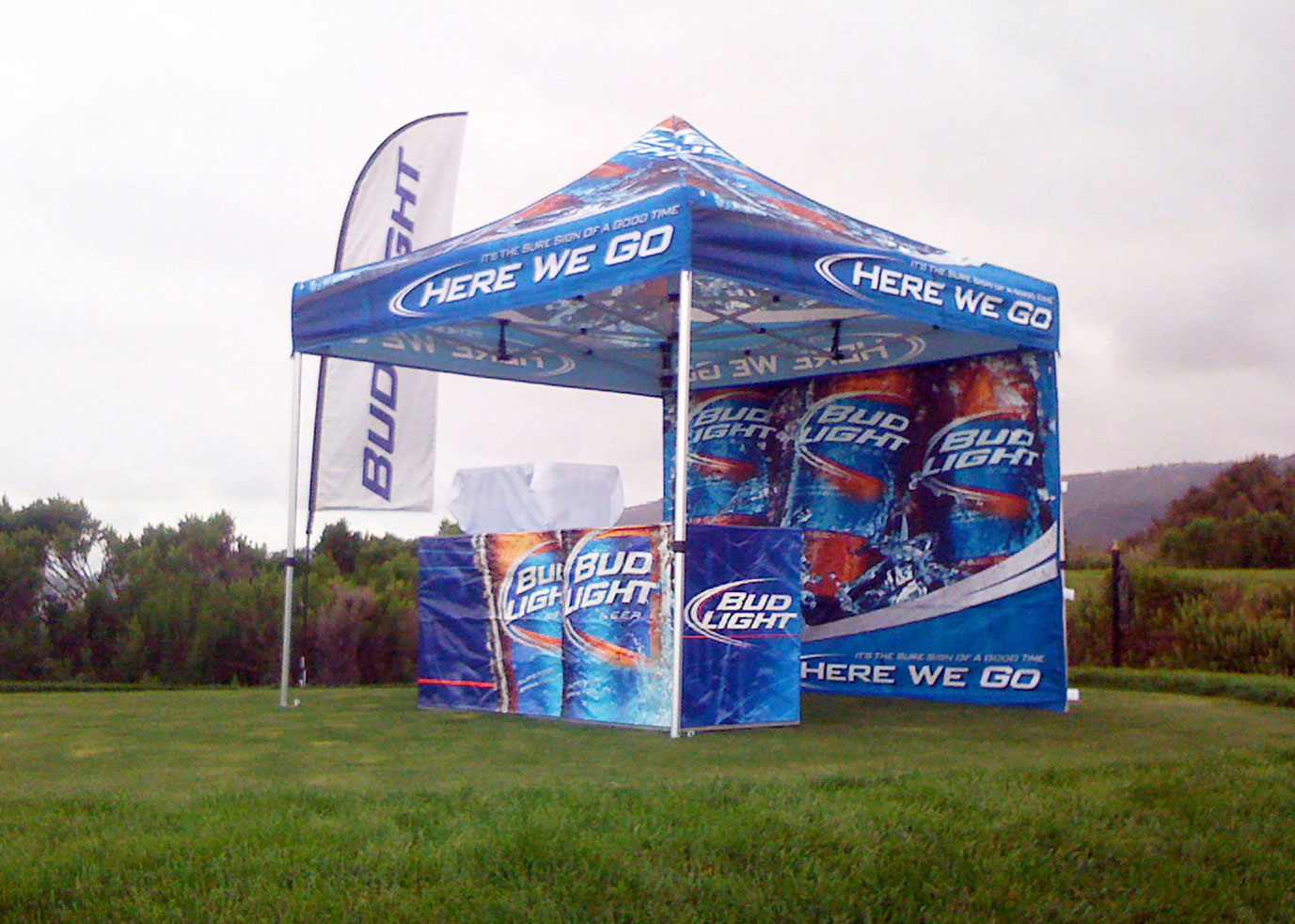 Pop-Up Tents Give You Instant Visibility
Spend less time setting-up and more time interacting with customers or welcoming guests. Our pop-up tents are quick and easy to set up and give you instant visibility and shelter. And taking down the tent is easy too. Your tent folds down for easy storage and transportation in its handy, wheeled, storage case that fits neatly into most car trunks. If it's a 10' X 10' pop-up tent you need for a local festival or market, we have a selection of colours and sidewalls in stock. We are also able to custom print on our popup tents.
Our Tents Meet CAN/ULC-S109 Flame-Retardancy Standard
Our tents have been tested and certified to meet the Canadian flame-retardancy standard, CAN/ULC-S109. Administrators of public venues, markets and shows will ask you for this certification before you are allowed to erect your tent on their premises.
Tents that Last Longer are Better for the Environment
Investing in a high-quality tent that lasts longer is the best green strategy. Our durable tent frames are designed with the foresight that someday you will put a new cover on the frame.