Affiliations
Sunbrella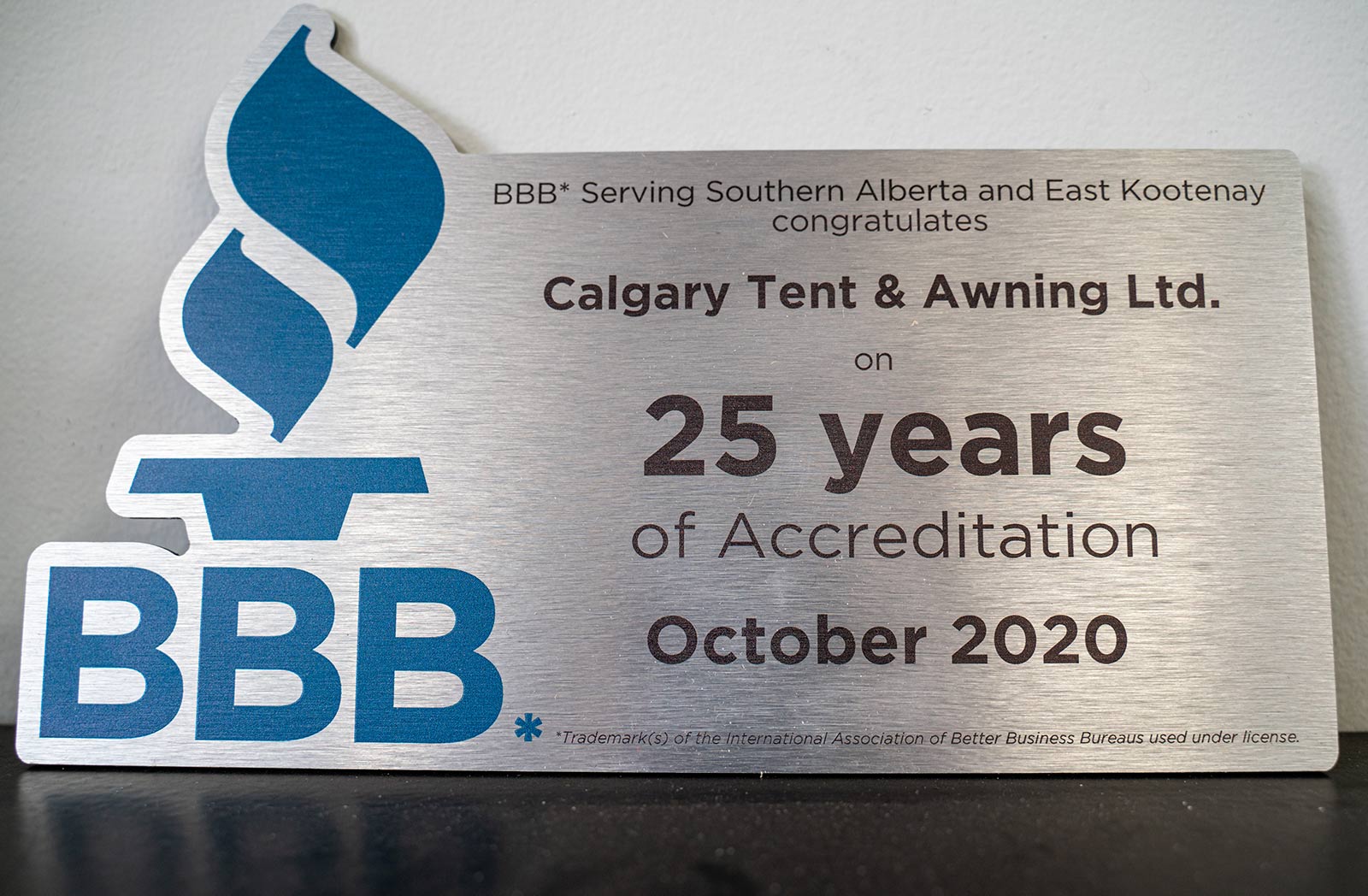 For over 60 years, Sunbrella® has been the leader in performance fabrics. No other provider is more committed to leading the performance fabric industry with innovations that fit today's busy lifestyles. With impeccable quality, sophisticated styling and best-in-class warranties, the new generation of Sunbrella® offers more possibilities than ever.
Canadian Federation of Independent Business (CFIB)
With the strength of over 107,000 small business owners from coast-to-coast, the CFIB is the big voice for small businesses. For over 35 years, it has represented the interests of the small business community to all three levels of government in the fight for tax fairness, reasonable labour laws and reduction of unnecessary regulation.
Better Business Bureau (BBB)
The BBB is an unbiased organization that sets and upholds high standards for fair and honest business behaviour. Businesses that earn BBB-accredited business status contractually agree to adhere to the organization's high standards of ethical business conduct. The BBB provides objective advice, free reliability reports on member businesses, "Wise Giving" reports regarding charities, and educational information on topics affecting marketplace trust.
Associations
Industrial Fabrics Association International (IFAI)
Founded in 1912, the IFAI is the world's only trade association representing the entire specialty fabrics/technical textiles industry. The IFAI has over 2,000 member companies in 58 countries. Members span the spectrum of the specialty fabrics industry, from fibre and fabric suppliers to manufacturers of end products, equipment and hardware. IFAI Canada is one of the IFAI's 14 divisions and country sectors. Divisions and country sectors are organized groups of IFAI members with common interests and concerns in a particular market, and who actively work toward solutions to common industry challenges. Membership in IFAI Canada is open to any corporation, proprietorship or partnership principally engaged in the manufacture and/or sale of industrial textile products, the supply of goods or services to the industrial fabrics industry in Canada and designers and architects who are involved in the textile industry.
Professional Awning Manufacturers Association (PAMA)
A division of the IFAI, PAMA is the only international trade association representing the awning industry. PAMA membership is open to companies that are current members of the IFAI and that manufacture or sell awnings, as well as suppliers of goods and/or services to the awning industry.
Manufacturers' Health & Safety Association
The Alberta-based MHSA promotes workplace wellness and provides health and safety training programs for employers and employees in the Alberta manufacturing industry. Formed in 1993 at the request of the metal fabricating industry, the MHSA's programs help to reduce occupational and job site injuries.
ISO 9001:2015 Certified