High-Quality Manufacturing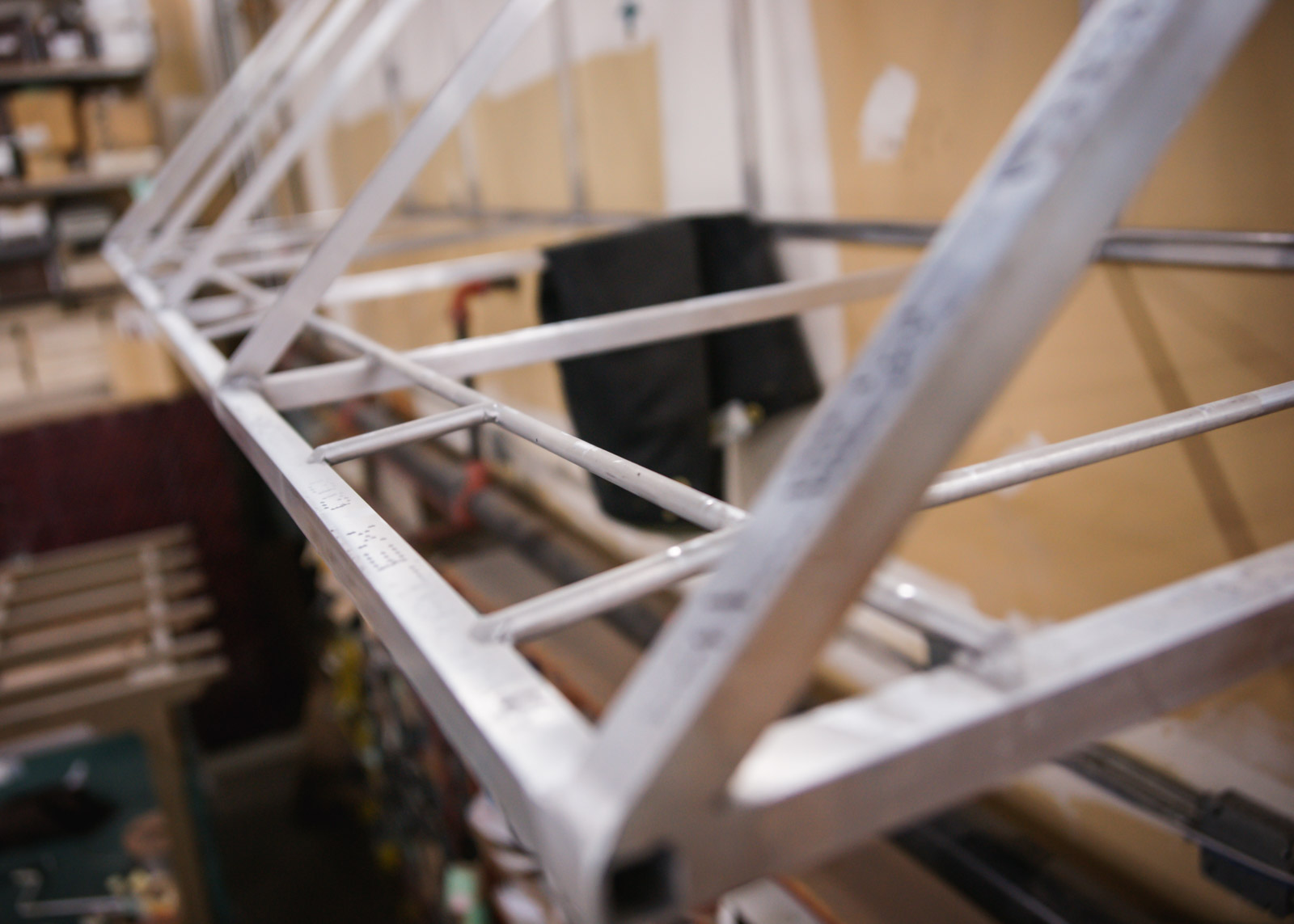 We offer you certainty about the product you are buying, because we implement sound manufacturing processes. It is a tenet of our business that customers appreciate, and it has served us well over the decades.
Calgary Tent has a modern production facility that includes a sewing room, graphics studio and welding shop. The facility can be configured to accommodate the variety of procedures inherent in custom fabrication.
For sewing fabric, our machinery enables single, double or triple seams. Vinyl fabrics are seamed using a radio-frequency (RF) bar-welder. It creates waterproof seams that are strong and consistent.
Our graphic artist is skilled at creating graphic layouts that show the correct fonts, colour, proportion and scale.
Aluminum is the metal of choice for welded awning frames because aluminum does not require priming and painting to mitigate corrosion and the framing is lightweight. Our welding shop is outfitted with metal-inert-gas (MIG) welders to create the most secure aluminum framing. For those occasions when steel framing is brought in for alteration or repair, we also have a welder for steel fabrication.
Our sales team uses computerized job-costing to prepare accurate and prompt sales proposals. We also use photo-rendering software to prepare previews of how an awning or canopy will look on your building. To guide the work itself, we create computer-generated drawings for job layout, fabric and metal cutting.