Installation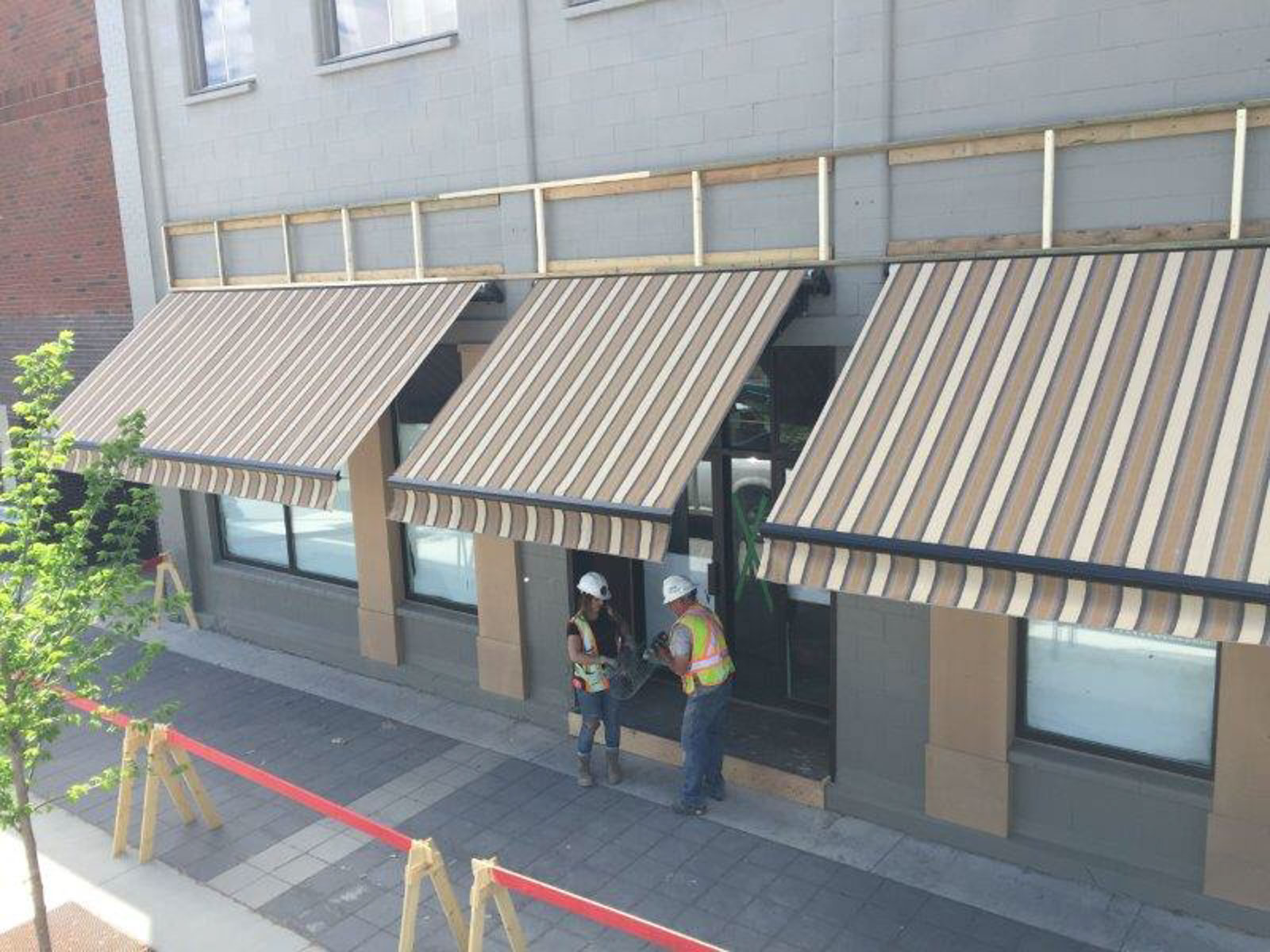 Installation done properly gives peace-of-mind. You'll have peace of mind knowing that your awning is installed properly and will deliver decades of service. Then there is our corporate peace-of-mind, knowing that our awnings will stay securely on the wall when winds are howling and/or heavy snowfall is piling up.
Our salespeople are familiar with proper installation procedures and will advise you about what will – or won't – work for awning installations. After you commission the job with us, our protocol includes a site survey by one of our friendly senior installation personnel. They will confirm the planned dimensions, ensure there's sufficient structural integrity where the awning is to be installed, and plan access to the location for installation day.
Thanks to the site-survey, our installation crews are briefed before arriving on-site about necessary ladders or scaffolding, requirements to redirect pedestrians around the work site and/or arranging for cranes or boom-lifts.
Residential patio awnings are often installed onto siding or under soffits. Rather than crush siding with awning brackets, our carpenter installs a plank where the awning is to be installed, then finishes the siding around the plank's perimeter. For soffit installation, the soffit pans are removed, proper wooden blocking or support for the awning is installed, then the soffit pans are put back into place. Caulking is used to seal holes and fasteners used to secure residential awnings.
For commercial awnings that are mounted onto concrete or brick, contemporary fasteners, appropriate to the wall structure, are used. Wedge anchors, Hilti fasteners and/or lag shields are installed to solidly secure the awning. Moveable installation brackets enable the fastening to be situated where there is suitable structure in the wall.
Awnings and industrial products are installed three to four weeks from the date of your order.